LEADERSHIP DEVELOPMENT PROGRAMS -
MOVE THE NEEDLE & LEVEL-UP PERFORMANCE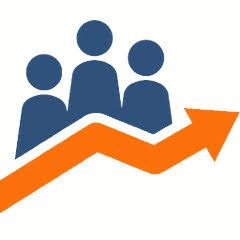 Analyze and remove the blocks that constrain change, help teams to achieve new growth, better performance and greater overall outcomes.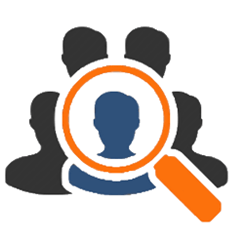 Build the strategic thinking, change, engagement, accountability and communication capabilities to support you and your team during the next phase of growth.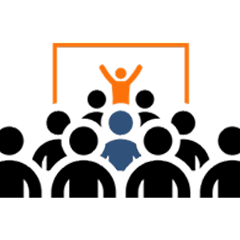 Available as single events or program kickoffs, we tailor leadership, learning, teaming, and innovation/collaboration topics based on your interests.
LIMITED RESOURCES, HYBRID/ RETURN TO OFFICE WORKFORCEs, & MORE PERFORMANCE DEMANDS...
CREATE BETTER OUTCOMES … THROUGH DRIVING MORE LEADER LEARNING
With rapid change affecting all parts of your business, return to office challenges, Gen Z quiet quitting – and the need to drive both performance and engagement:  you need new leadership skills to help your team step up, navigate change and address challenges real-time. 
You're still dealing with the impact of the pandemic and the shift to hybrid and remote working preferences. And now you're needing to understand and integrate AI tools to improve the design, effectiveness, productivity and speed of work, with cascading changes to coordinate across the organization.
Yet most organizations don't focus enough on the single most direct lever available to drive better performance…
We are moving from an era of individual leaders to an era of networked leadership teams that steer the organization.
McKinsey & Company, May 2023
What New Leadership Skills Will You Develop?
Up to 2020, the default leadership model of top-down management of individuals and teams, via the CEO and executive groups (often not teams) worked across the organization to steer the ship. Leaders were "experts", dispensing "direction."
With change—in the larger environment and inside organizations—happening more rapidly, unpredictably, and continuously, leaders need new ways to learn, lead and work. These new ways include leaders modeling personal learning faster, "out loud", to help individuals & teams succeed, becoming more effective, productive, agile, creative, adaptable. But the way that most of us learn—and have learned to lead—doesn't scale. And many leaders don't see how their approach falls short.
Today demands MORE of you as a leader. You need to build new capabilities to learn, adapt and accelerate your work and the work of your team. In ways that prevent people from burning out in the process, including you.
This requires leaders and teams/ team members to discover/ demonstrate:
Faster personal leader-led learning
Higher levels of self-awareness
New approaches to shaping, negotiating, and managing work
More effective collaborative, "out loud" strategic thinking with others
Better managing of performance
More effective feedback – creating real accountability
Greater dialog and collaboration fluency
Greater emotional engagement
How to create high-performing teams
How Do We Know Leader Development Is Working?
WHEN these leader development programs go really well, we co-create moments, significant emotional events, and string these together in a regular sequence — for you and your people participating.
When you start demonstrating new leader behaviors:
People who've been on the fence (or leaning against it), decide to throw their lot in, embrace the big opportunity, right now.
They commit to the work and their team/ teammates, to a purpose bigger than themselves.
They are willing to spend the time, "do what it takes", have hard conversations, take risks, try new things … they're willing to risk failing, and most importantly, they're willing to risk WINNING and learning.

This work creates ennobling moments: sequences of events that lead to dramatic new levels of performance and growth for individuals and teams.
Client team members have told us that these moments are both career- and life-changing.
People grow more engaged; they care more; they see themselves and their work differently; their work relationships change; their capabilities improve; they grow more confident; they play and perform better on their teams.
This work makes people BETTER - helps teams perform BETTER - and helps organizations act and be BETTER.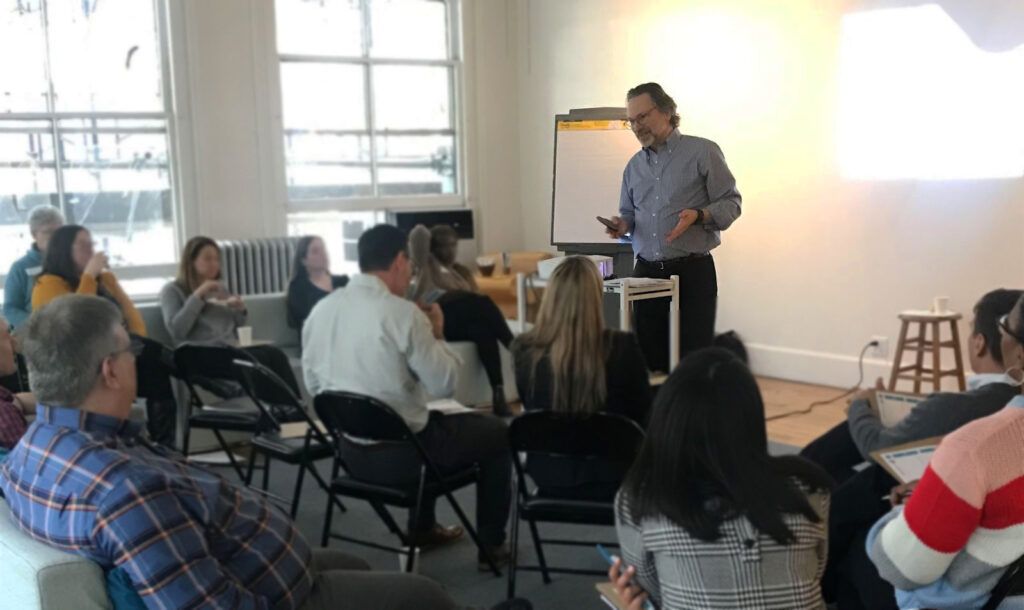 Working Together, We'll Create Next-generation Leadership Capabilities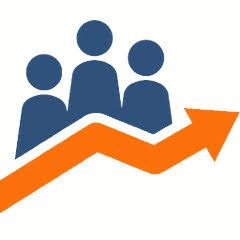 Change & Growth Consulting
Analyze and remove the blocks that prevent change, help teams to achieve new growth, better performance and greater overall profitability.We work in roles/ capacities like:
Fractional executive/ operations leader/CXO
Senior leadership of change and consulting programs to analyze, design and plan change design, implementation and organizational recommendations
Organizational development services to design organizations with less friction, more focus and better outcomes
Design/ facilitate "sprint"-style outcome-focused projects
Leader Development With Integrated Coaching
Build the strategic thinking, change, engagement, accountability and communication skills to support you and your team during the next phase of growth.
Our Leader Development Programs (with integrated coaching) typically start at 3-6 months in duration, and include
Individual & team workshops
Coaching
Practical, structured nudge-based learning
Leadership assessments
Team assessments
Peer support/ coaching, and
Individual support – as leader-participants define and practice new habits between sessions.
These approaches reinforce individual learning, application of skills and increase the real-time value of capability-building.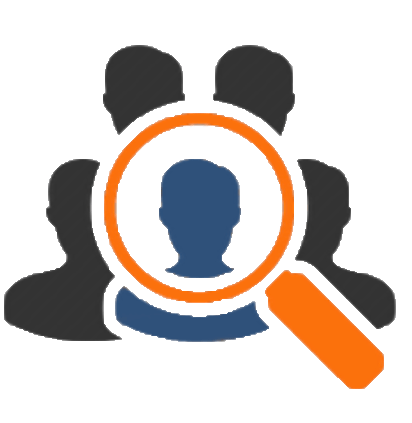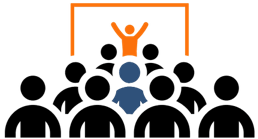 Event Keynotes & Speaking Opportunities
Our keynotes and "fireside Q&A" events are available as single events or program kickoffs.
We also offer meeting and event support as moderators or facilitators. Examples of topics include:
Psychological Safety & Leadership
Leading Change: Successful Habits of Change Leaders
Learning-Forward Leaders
Practical Leadership Hacks for Better Outcomes
Implementing Successful High-Performance Teams
We'll also tailor leadership, learning, teaming, and innovation/ collaboration topics based on your interests.
Book a Discovery Call to Find Out More
To hear more and talk through your change and leadership needs, book a 30-minute call with Evan Smith.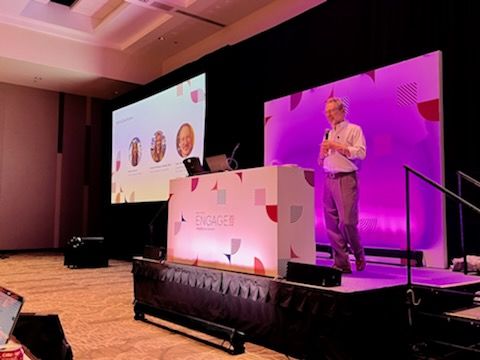 HOW We Co-Create & Design Together
UNDERSTAND FIRST
We'll work with you in the first few weeks of a project to learn about you, your teams, your people and your organization. We'll understand and help you to articulate performance objectives, create alignment and outline what success will look like – before we design and run programs.
We'll consider and select elements of due diligence from among …
Focus groups
Executive strategy workshops
1:1 and group-based leadership/ supervisory/ front-line interviews
Surveys and data analysis (using both existing organizational and newly-originated data)
DESIGN FOR OUTCOMES
We design leader programs to create meaningful outcomes – rather than only point-in-time development activities.


We use learning and behavior reinforcement principles affirmed by adult-learning and neuroscience researchers – and supported by thousands of empirical observations.
Our approach leads to 10%+ greater adoption and 40%+ behavior-change impact (compared to programs with similar content) – supporting sustained application in day-to-day work life.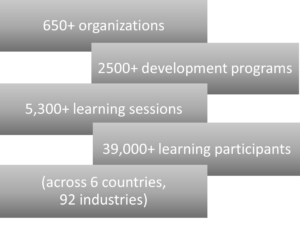 BEYOND ANECDOTES

We use proven data-based systems, tools and approaches to design and implement programs. 
The learning-session events in our programs may include …
Workshops, facilitated meetings, keynotes
Leader and team development

Workshops, structured learning, practice
For individual leaders: 360-Feedback
For teams: team and individual assessment instruments

Coaching for

Leaders, middle managers
Teams
Peer-peer

Individual practice (and sustainable behavior change) – supporting skills implementation and learning between learning-session events
Active reporting and feedback
… AND since learning is an active, additive, iterative process, we'll also help you to …
Lather; rinse; repeat … to build on success.
In addition to our bespoke programs, you can read more about our signature change leadership program Leading Boldly.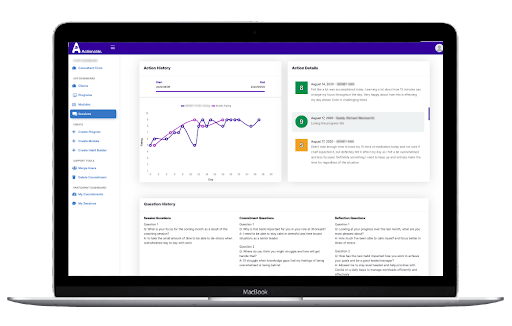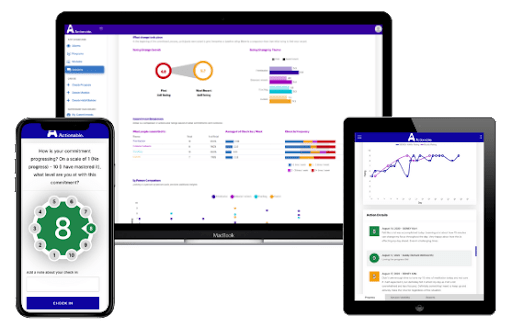 With change continuing as we work together, we'll collect data and assess guideposts along the way to gauge progress, and guide course-corrections.
In addition to tracking program-specific outcomes, we work with you in two ways to measure program impact during implementation:
Qualitative Feedback – Periodic interviews and quick pulse surveys across the program lifecycle provide input from leaders & teams implementing the changes they've undertaken. As they progress, we query them on what's working, what's holding them back (constraints and limitations they encounter), and what they're learning.
Quantitative Measures – We provide tools to help participants and leaders assess progress toward achieving desired outcomes for both business results and behavior change.


We track progress over time and use it to adjust program content and create interventions (at individual leader/ team-specific levels; and across the full participant group). We share learnings, and where necessary: course-correct. These adjustments increase sponsorship, alignment and focus to driver stronger outcomes over time.
Our behavior change/ learning support reporting helps individual leaders and participants see how specific changes in their behaviors tie to outcomes – including the observed outcomes that others around each leader may experience. We measure engagement and adherence for participants against desired competencies, and program/organizational objectives.
We use this data regularly with client program leads and executive decision-makers (as change champions), to assess what's working, anticipate and design next steps and interventions, and invite input to influence future program design.
Clients regularly report our comprehensive change work regularly creates outcomes they'd previously considered impossible.
What are the behaviors you want to see leaders demonstrating in your organization?
And how do these behaviors drive the results/ outcomes you want to create? 
To hear more and talk through your change and leadership needs, book a 30-minute call with Evan Smith. 
Fill out the form, below, and we will reply as soon as possible.